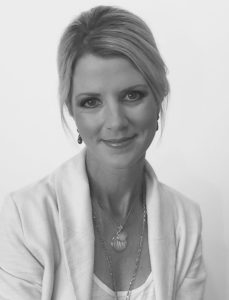 Lindsay White believes in the emotive power of art and the way it enhances our senses. She created look. Walls & Interiors to elevate the wall, so that the wall is now THE work of art – not simply the space that houses it.
Her innate creativity and eye for beauty have been the driving force throughout her career as an interiors buyer for Rosewood Hotels and Resorts – a global luxury hotel brand – and The Kor Group, a hospitality and property design and development company. She has traveled the world sourcing materials for some of the most luxurious hotels and properties, and now brings that inspiration to the wallcoverings she designs. Lindsay takes care to print stunning images on a variety of textiles – from a natural grasscloth to modern iridescent metallics and everything in between. The look. print studio is one of the most cutting-edge in the country. Much like her personal style, Lindsay blends contemporary with traditional. She takes pride in creating quality works of art that not only coordinate with a space, but also stand out on their own.
Lindsay enjoys lazy days with her three children, hosting an impromptu dinner party for friends, feeding her "city" chickens, and dreaming of her next trip to San Miguel de Allende.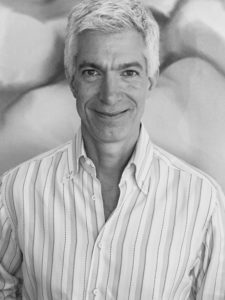 Devoted to finding balance in all pursuits, Lester feels at home amidst his new surroundings at Look Walls. He previously developed and nurtured a unique approach to connecting beautiful product to individuals while running the sales team at his namesake interior supply business, Blumenthal Alternative Wallcovering.
At Look Walls, Lester is responsible for the sales of all Look Walls products. His innovative design work in the industry and products live up to the high standards of look, performance and functionality we've come to expect from Blumenthal.
Lester's family of four enjoys life in Dallas TX where they cherish the warmth & sense of hospitality. He lives just a stone's throw from Look Walls headquarters in the Dallas Design District, TX.
His hobbies include biking, ultimate Frisbee, hiking and collecting contemporary art.
About Look Walls & Interiors
It's about emotion. What feeds your soul? What takes your breath away? We want to help create a moment of reflective pause; it is this sensibility we are striving to awaken in our environment, our community, and our peers. We want to stir your emotions. We want you to look. at your wall and see a work of art. This is why our artists work diligently to create dramatic designs that make you stop and stare. Our final production is a manifestation of our passion in collaboration with yours – performance that cannot be truly measured, only felt. This is art. look.